Last year, you supported our campaign to expand our acclaimed documentary 'Sisters for Sale' as a book, to help spread awareness of the global human trafficking crisis.
We've since released not one but two books - 'Every Stranger's Eyes' and 'Suspicious Minds' - telling the incredible true story behind the search for my kidnapped friends, who were taken from their homes in Vietnam and sold in distant parts of China.
It's a unique and fascinating story, and there's so much more to it than we were able to tell in the documentary...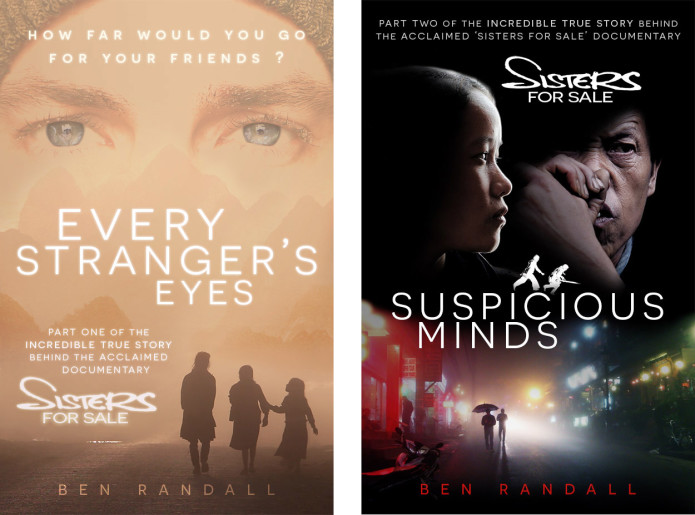 'Every Stranger's Eyes' was released last December. Here's what people have been saying about it:
"Without a doubt one of the most fascinating stories I have ever read." – Judith Cooper
"Oh My Goodness! It was amazing… This story stole my heart." – Jillian Swisher
"I was fascinated with the documentary but your book really harnessed the passion and emotion you have. I can't even begin to tell you how inspiring it is – I couldn't put it down, I was riding a wave of excitement the whole time. Thank you." – Ryan Hunt Wescott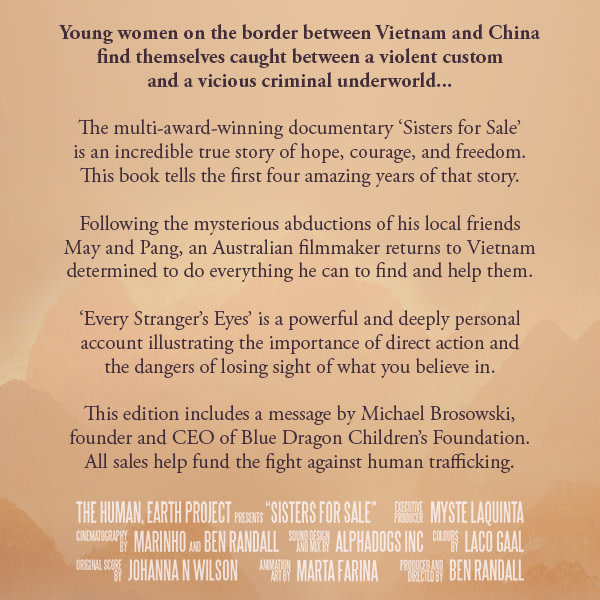 'Suspicious Minds' has just been released, and here's some of the early feedback we've received:
"I was ecstatic to read so many amazing stories of strong women. I was covered in goosebumps or close to tears so many times. I loved it, and genuinely could not put it down." – Brittnay Mayhue
"It reads like a captivating thriller – only everything is real!" – Sifis Zervoudakis
"It's beautifully written, and makes the reader feel they are watching a puzzle being solved piece by piece… I love it!" – Michael Brosowski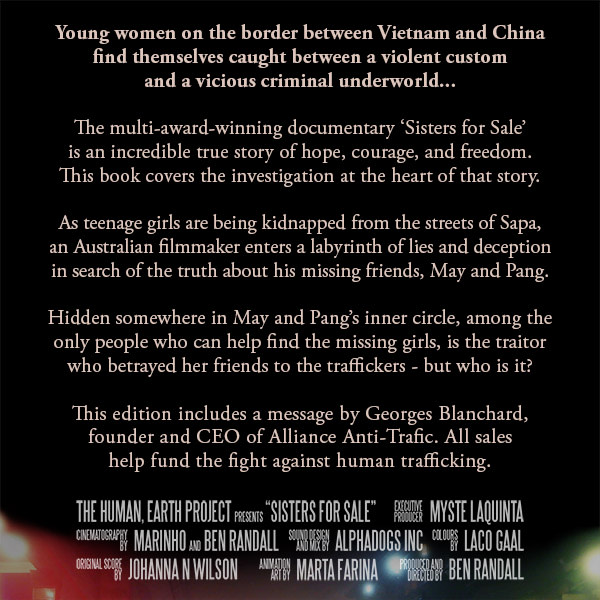 If you're in Australia, you can now order both books directly from our website - so they're cheaper, faster, and (by cutting out the middleman) help us make a bigger difference against human trafficking!
For other regions, you can buy the ebooks directly from our website, or the books from all major online booksellers. You'll find the details here on our site.
Our multi-award-winning 'Sisters for Sale' documentary has now been made available online.
As a special bonus, until 15th September all direct book and ebook sales will receive half-price access to the film.
"Beautiful, amazing, breathtaking! I was utterly blown away by this documentary." – Nora Dunn
"Incredible – my perspective of the world changed forever." – I.P.
"Amazing… 'Sisters for Sale' is an absolute must-watch." – Simone Taylor
You can see the film here.
For the past 7.5 years, we've relied on donations from individuals like yourself to continue our non-profit work. We're now working to transition to a more sustainable model, where we're able to offer our documentary and books for sale instead of just asking for donations.
This year has been a strange and challenging time for us, as it has been for many individuals and organisations around the world, and receiving funding to continue our work is just as important as ever.
If you can help make this new model a success, your support will make a very real difference.
Thank you for being part of our journey,
Ben
PS. To keep up with monthly updates on our work, join here.